1 Million Gallon Water Tank Foundation, Technical analysis and review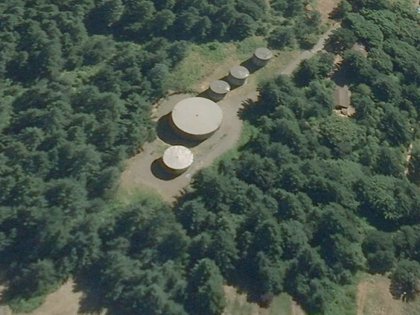 Miller Consulting Engineers, Inc. provided a structural peer review and analysis of a 1 million gallon water tank foundation with strengthening recommendations. During construction the tank was discovered to have been located on two different types of soils. One side of the tank was to be founded on rock, while the other part of the tank was to be founded on softer soil. Tanks placed on varying soil conditions can be damaged as a result of differential soil settlement causing cracks and leakage.
To avoid these types of problems, Miller Consulting Engineers provided a finite element analysis of the tank foundaiton to confirm the design, and provide recommendations for strengthening.
Strengthening recommendations included modifications to the original footing design, and the use of rock anchors to resist tank uplift during empty conditions.